A Cut Above the Rest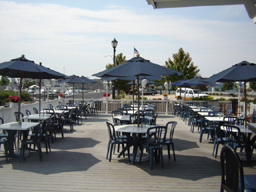 At The Fishery, we are not just a restaurant selling fish. Rather we are a fish company in the restaurant business. This philosophy drives everything that we do. We try to set the standard for quality and freshness. We've dedicated ourselves to serving absolutely the freshest fish in the seafood industry. Every time you come, you can enjoy the finest, highest quality seafood available.
The outside deck and bar are now open for the season. There will be live music nightly from 7-11 for the summer months. Click on "Calendar of Events" for the music schedule or visit "The Fishery" on Facebook.

Great Local Dishes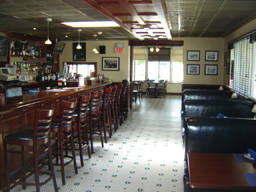 If the thought of succulent seafood makes your mouth water, then we would love to have you visit us at The Fishery. Cozy, relaxed continental atmosphere. Excellent food serving local dishes such as Seared Ginger Teriyaki Tuna or our famous Roasted Garlic & Artichoke Crusted Tilapia Filet entrée, and many others. Stop in for a great meal and take some Lobsters and seafood with you. Our restaurant also offers a wide assortment of menu selections for children and non-seafood appetites as well!

Don't forget that the Fishery also does catering!

Visit our new website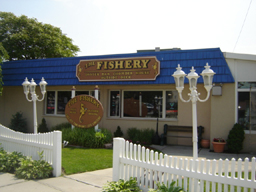 We want to extend our gratitude to all that visit our fine establishment and hope you leave with great satisfaction and delight. We are pleased to serve you in The Fishery tradition with pride and integrity and hope you return time and time again.

cheap nfl jerseys